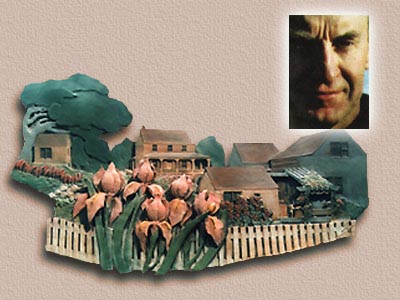 Richard has a Bachelor of Architecture from Pennsylvania State Unversity and a diploma of Applied Arts in Ceramics from Sheridan College. He has been sculpting full time since 1970.
His studio in one hour's drive from Ottawa in the village of Burnstown.


Richard's plaques and murals have received numerous awards and hang in many private and public collections across Canada and abroad.
His commissioned murals hang in Kingston General Hospital, Stoney Creek City Hall, Amoco Oil (Calgary), Canadian Imperial Bank of Commerce, Canadian Museum of Civilization, Queen's University and various restaurants, churches and community centres.